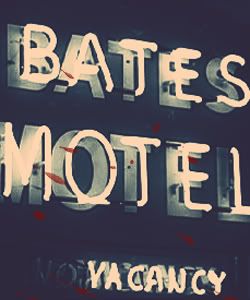 Recently the esteemed Mr. Joshua Miller did a Franchise Me segment on the Psycho franchise that included the Bates Motel pilot.
The failed pilot had very little to do with Norman Bates, and was just with the motel itself, and Bud Cort running the motel since it was left to him by Norman Bates before he died.
Now there's going to be a reboot of the tv series that will actually feature Norman Bates, and Carlton Cuse, co-executive producer of one of the most controversial genre tv shows in recent memory is going to be a part of this prequel.
Check out the word on it below along with something it will be compared to that made me laugh.
"Carlton Cuse, who along with Damon Lindelof executive produced and acted as showrunners of ABC's "Lost", is boarding A&E's "The Bates Motel". If the show is picked up to series, Cuse will executive produce and oversee the writing and production what is being envisioned intially as a six-episode "event" that would lead to additional seasons. It also marks the first "genre" TV project for Cuse since his acclaimed run on "Lost"."

The show, "aims to tell the story of a young Bates and how his life with his deranged mother and her lover unhinged his mind, eventually turning him into a serial killer. It has been described as a cross between "Twin Peaks" and "Smallville"."

Smallville? Does this mean Norman Bates will be running around shirtless with a large M scrawled in lipstick on his chest? We already got a window into Norman's younger years with the excellent Psycho IV: The Beginning (That's right, I loved that tv movie), so I can only imagine how they're going to string it out. Best thing to do would be to have the Mother/Lover deaths occur early in the season and just deal with Norman Bates' mind going south and going after various other people for the rest of the season, and series, if it actually goes past 1 season.
Twin Peaks? Norman dreams of his Mother talking backwards to him, and he drinks lots of coffee and eats lots of pie?
I also hope that the show doesn't try to create a mythology, because as we know from the movies, there's really no mythology present at all.
At least the show is going to be on A&E and not on The CW.
Source: bloody-disgusting