Last week's Record: Tom 9-4, Jesse 9-4
Overall Record: Jesse 73-47, Tom 73-47
NFL PICKS WEEK NINE: QUOTH THE RAVENS…NEVERMORE?
Cincinnati at Miami
Tom: Week 9? WEEK 9?!?!? I'm getting dizzy as to how quickly this season seems to be passing. Speaking of passing, that Mike Wallace trade sure is paying dividends for the Dolphins, eh? Well, at least someone's getting paid as part of that deal. The Bengals are the undisputed leaders of the AFC North and as long as they don't go on some 2-3 game losing streak, should coast right into the playoffs as such. Miami had a lot of promise, but Coach Joe "Regis" Philbin has to get his offense playing more consistently.
Bengals
Jesse: Who's thrown the most TD passes since Week 6? Would you believe Andy Dalton? Dalton's 4 TD passes last week against the Jets gives him 11 since that arbitrary marker, and combined with the Bengals' talented offense, they clearly seem to be the class of the AFC North. With Miami in a tailspin, this should be an easy Bengals win.
Bengals
Kansas City at Buffalo
Jesse: As the mighty Browns showed last week, Kansas City is beatable. The Chiefs scream "great regular season record followed by a first-round playoff loss" to me, but I don't think that will matter this week against the Bills.
Chiefs
Tom: The Bills shock and awed Miami and then hung with the Saints a bit the week after. Will they pull the unbelievable upset and beat the Chiefs? If this were week 13, I might say yes. But not in Week 9.
Chiefs
Minnesota at Dallas
Tom: Dallas' passing defense is pitiful. Unfortunately for the Vikings, their biggest weapon is on the running side of the house. But could they make Ponder look like the first round pick he was a few years ago? Not bloody likely.
Cowboys
Jesse: With their painful, preventable loss to Detroit last week ("Hey Coach Kiffin, should we guard Megatron?" "NAHHH"), Dallas has usurped the Excruciating Loss title from the Browns. Despite world class talent, the Cowboys are destined for another mediocre season. If I were Dez Bryant, I'd be screaming a lot too. With Josh Freeman benched (let's face it: he should never have started), it's up to Christian Ponder to right the ship this week. I think he will, or at least hand the ball to Adrian Peterson enough for the Vikes to win in an upset.
Vikings
Tennessee at St. Louis
Jesse: With Rams Coach Jeff Fisher's old team coming to visit, let's look back at the final few plays of the Rams' depressing loss to the Seahawks. During the final drive, Zac Stacy ran all over the Seahawks defense, until the Rams got to the goal line, when The 'Stache decided to put the ball in the trusted hands of the truly terrible Kellen Clemens. The game ended with a crappy fade pass that had no chance of succeeding. I've been critical of Fisher in the past, and he deserves every bit of it. Any coach who says "Hey, I think I'll hire Brian Schottenheimer" needs to be questioned early and often. With Jake Locker healthier than he was last week, I predict a Titans victory.
Titans
Tom: Remember how part of Joan Rivers' comedy shtick was screaming and putting her finger down her throat? I imagine every Rams fan doing that after that final play on Monday night. Jake Locker and the Titans also will probably dedicate this game to owner Bud Adams, who died recently. Emotions sometimes decide games even before they've been played.
Titans
New Orleans at NY Jets
Tom: The Jets this year have been a perfect win one/lose one on the season. After the debacle last week, I have no choice but to go with past performance, although it's killing me to do so.
Jets
Jesse: After being murdered by the Bengals last week, you have to think Rex "Hey, Nice Feet" Ryan will be have his team ready to reclaim some of their dignity, and I think the Jets will…in a close loss.
Saints
San Diego at Washington
Jesse: The Chargers keep lurking in the AFC West, angling for a possible #6 seed in the playoffs. When they end up not making the playoffs, I think this is one of those games they'll look back on at the end of the season as a game they should have had.
Redskins
Tom: Everyone thinks the Redskins and RGIII are finding their way back to victory road. I don't think they're ready for that run quite yet. Griffin is improving, but Shanahan is still finding ways to lose leads—even though they were up 21-7 on Denver at one point, don't forget 14 of those points were from Manning turnovers. And then the Broncos went into maximum overdrive and killed Emilio Estevez, uh, I mean, the Redskins in the 2nd half. But I fully expect Rivers to screw me here because I'm going with San Diego.
Chargers
Atlanta at Carolina
Tom: Oh Atlanta. How great the 2013 season looked. And then the season started. Smith won't be in danger of losing his job because of all the crippling injuries they've had. Beating the Panthers would help with that, and these games are always tight. But the home team has a habit of winning in this series, and frankly, the Panthers are probably a better team right now than Atlanta. And sad to say, wouldn't the Falcons kill to have Ted Ginn at this moment? Jeez.
Panthers
Jesse: Atlanta's cooked. Finished. Done.
Panthers
Philadelphia at Oakland
Jesse: Last week, Terrelle Pryor ran for a 93-yard touchdown, the longest touchdown run by a quarterback in history. Contrast that with the Eagles' Matt Barkley, who sucks a whole lot. Chip Kelly's offense is the real deal, but it needs a quarterback. Barkley won't be enough this week.
Raiders
Tom: In a rematch of the only Eagles Super Bowl appearance prior to Andy Reid, there is no Dick Vermeil to cry to get his players amped up for this game. Pryor is no Jim Plunkett, but hey, who is? Your "He Hate Me" game of the week.
Raiders
Tampa Bay at Seattle
Tom: Uhhh, yeah. Thanks for playing, Schiano.
Seahawks
Jesse: Greg Schiano's Rolling Bacteria Carnival travels to Seattle, where they will lose by so, so much. So much. Did anybody else think Golden Tate's taunt last week was hilarious?
Seahawks
Baltimore at Cleveland
Jesse: The Cleveland Browns are a good, competitive football team, as long as Brandon Weeden isn't the quarterback. Jason Campbell starts this week. Go Browns.
Browns
Tom: I don't think the Browns will win this game in as much as the Ravens, well, Joe Flacco, will lose it. The Browns defense is too good to even try and run Ray Rice until he drops, and that secondary will continue to make Baltimore look foolish for spending so much money on "Mr. Super Bowl MVP". Remember, Desmond Howard and Larry Brown were Super Bowl MVPs as well.
Browns
Pittsburgh at New England
Tom: The Steelers suddenly remembered the first part of the season and fell right back into bolivian (copyright Mike Tyson) in the Black Hole last week. Why is it Pittsburgh only seems to know how to play the last 5 minutes of a game? And now here comes the also struggling (but winning) Patriots. I'm going to go bold here and say the hell with it and pick the Steelers. These teams usually play close, but just because the Sawx won the World Series, I'm going to give the letdown to the Pats.
Steelers
Jesse: This game would have been a highlight of the week just a couple of years ago, but now the Steelers stink, and Tom Brady is having his worst season in years. Patriots win a squeaker that will depress both fanbases.
Patriots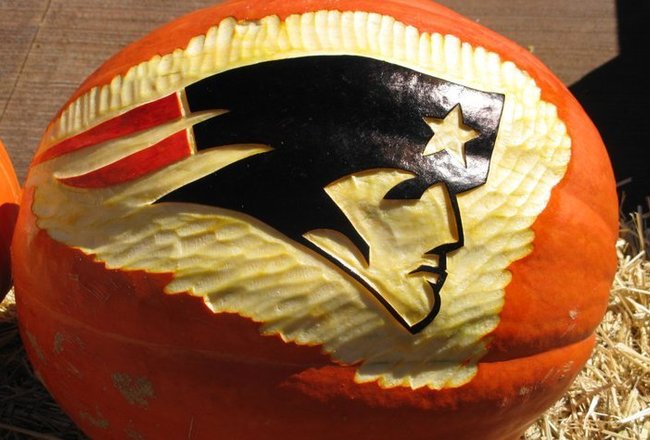 Indianapolis at Houston
Jesse: The Colts are very good, but this feels like a do-or-die game for the Texans. Case Keenum played decently last week, and I think he'll do even better at home. Texans win.
Texans
Tom: Don't press your luck, Jesse. Or Indy's Luck.
Colts
Chicago at Green Bay
Tom: 8 weeks ago, this was a huge game. Now it will just cement Green Bay as the leader in the NFC North. Jay Cutler needs to return soon, but more importantly, Chicago's defense needs to come back as well. Mark Trestman needs to become the Defense Whisperer too.
Packers
Jesse: Jay Cutler is out, and even worse, Chicago's D isn't the same D it's been the last few years. I think Green Bay has a field day at home, beating a Bears team that will be out of the playoff hunt soon.
Packers